Swimmng Pool Repair & Remodeling
Experienced Professional Pool Repair and Pool Remodeling
East Coast Pools, Inc. is an industry leader in pool remodeling and pool repair. We can create a beautiful remodeled pool or repair you existing pool to like new condition using Fibreliner™ the "World's Strongest Liner". Fibreliner™ is an environmentally friendly Epoxy Resin product used for swimming pool remodeling, resurfacing and repair applications.
East Coast Pools, Inc. can make just about any dream come true when it comes to your backyard oasis with Fibreliner™ by creating a permanent, low-maintenance, one-piece, watertight, fiberglass pool so you can stop wasting your hard earned money on problems and chemicals. Fibreliner™ can be applied to any shape or size that can be created (see our project photos) so the possibilities of what you can choose from is up to your imagination. So go ahead and add on that spa, swim-out, waterfall, vanishing edge, or make your swimming pool one depth or even add a fountain.
Experience the Pool Repair Difference
As a top rated pool repair company we have over 23 years of experience in all types of pool repairs and spa repairs. We offer professional leak detection and pool leak repairs. Main drains, skimmers, pipes, pumps, filters, returns, heaters and control systems can be repaired, replaced or installed new.
Underground water pressure caused this pool floor to fracture when the pool was being drained, EastCoast Pools Inc. made the repair with reinforced fiberglass matting to ensure this would never happen again. We also installed a missing hydrostatic relief valve which may have prevented this damage in the first place.
Wouldn't you rather be enjoying your newly remodeled or repaired low maintenance fiberglass swimming pool? Call East Coast Pools, Inc. today!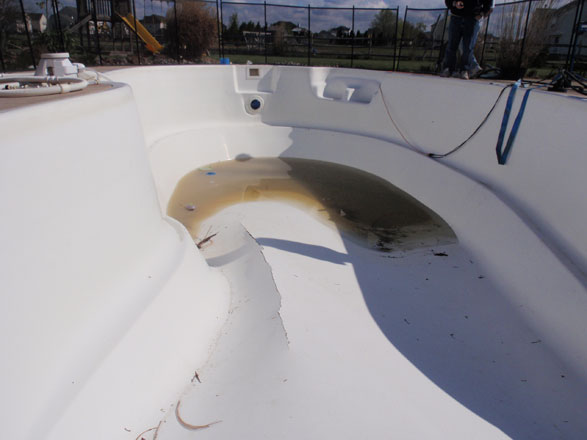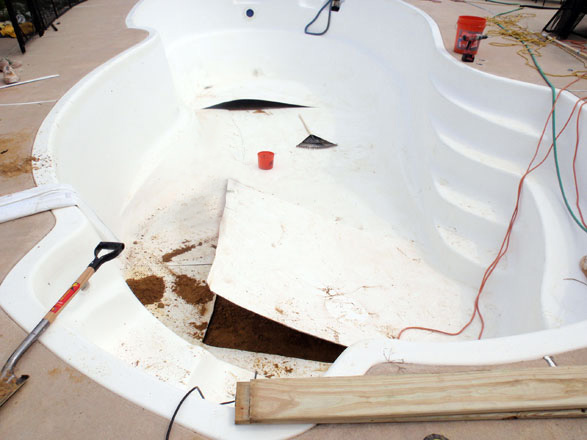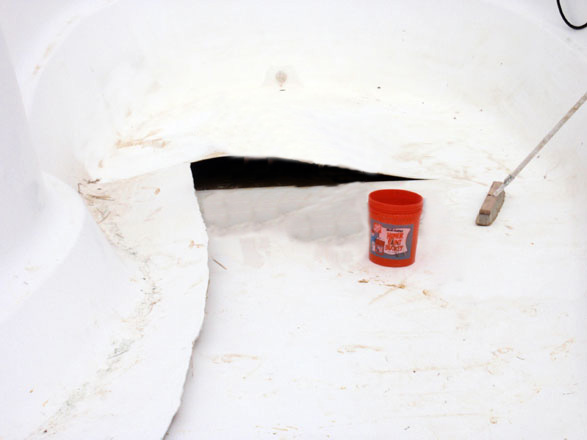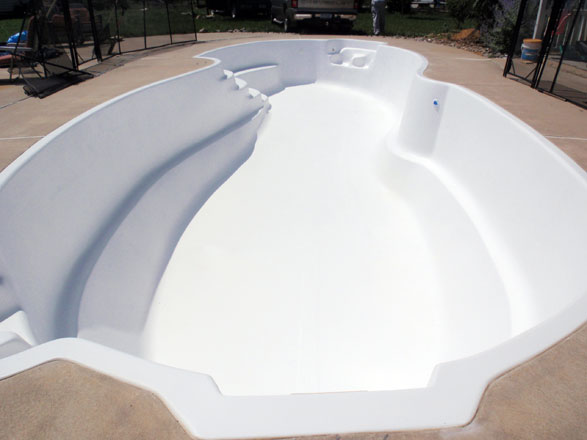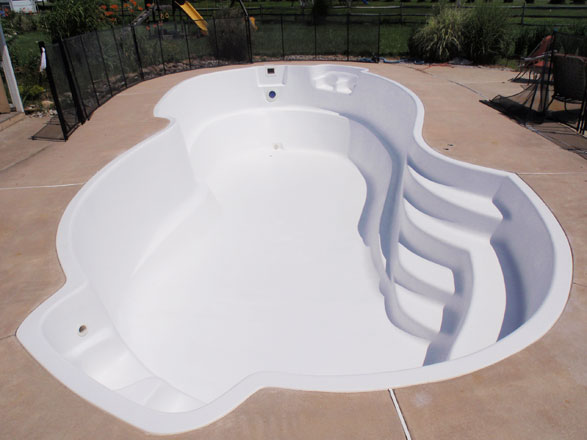 Emergency Pool Repair - Sietez, NJ